earrings and slide beads
Prices upon request.
Earrings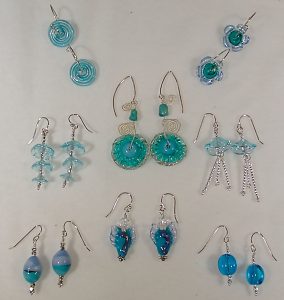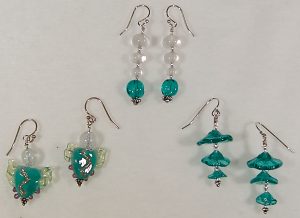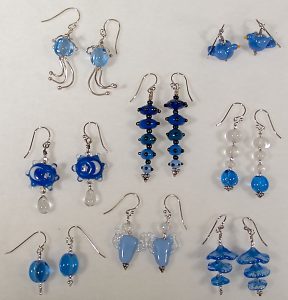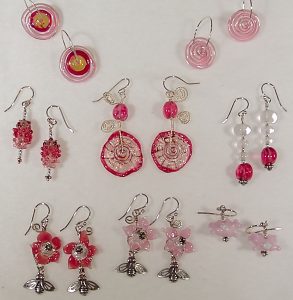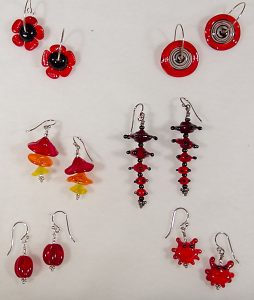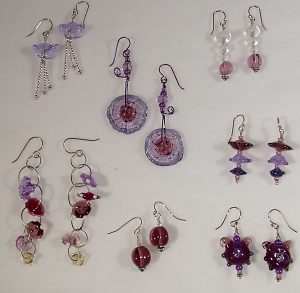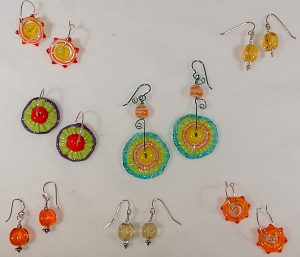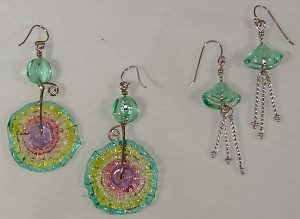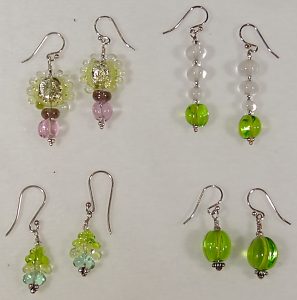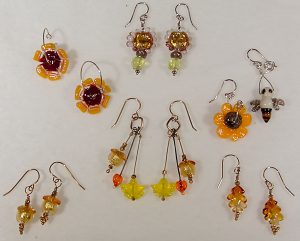 Slide Beads
I have many sterling chains in various styles and lengths to use with my loose beads.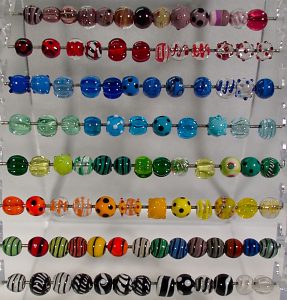 Jazz up your wardrobe by choosing one or more of my colorful glass beads shown here. I've created each one at a time in a glass blowing torch. The color palate of the Italian glass rods I use comes in myriads of colors which can be combined in endless ways. This a small sample of the beads I can custom create for you. Also available are many styles of sterling chains. Prices upon request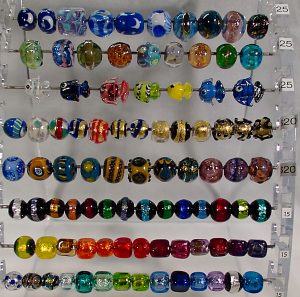 Many of the more labor intensive beads I create have layers of fine silver or gold as well as dichroic glass and hand pulled millifiori. Prices upon request.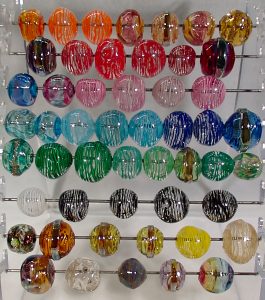 One really cool bead can make a fashion statement. Here are examples of my hollow form beads. Because they are hollow, they can be much larger and not so heavy as a large solid glass bead. I love the organic shapes that this process develops. Prices upon request.